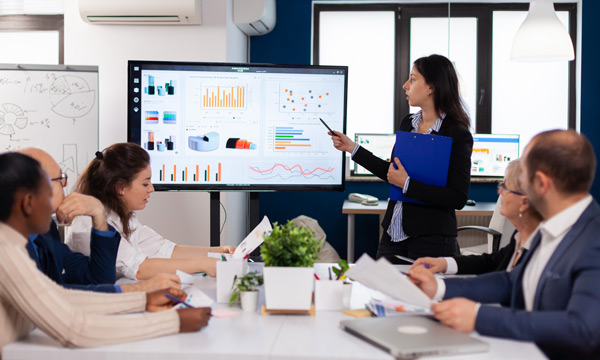 LET'S MAKE A GREAT WORKDAY
CRYPTOINFOLINE is your trusted partner that can help you with absolutely anything from phase X deployment to maintenance and more – all so you can make the day more doable.
Unlock the full potential of Workday with expert consulting services tailored to your organization's unique needs.
At CRYPTOINFOLINE, we understand that successfully implementing and optimizing Workday requires more than just a software installation. It requires a strategic approach, deep expertise, and a comprehensive understanding of your organization's HR and Finance processes. As a leading Workday consulting firm, we are dedicated to helping businesses like yours maximize their investment in Workday and transform their HR operations.
Our Workday Consulting Services:
Workday Phase X Implementations: Our experienced consultants will guide you through every step of the Workday implementation process. From initial planning and scoping to configuration, data migration, and go-live support, we ensure a smooth and successful implementation that aligns with your business goals and requirements.
System Optimization: If you're already using Workday but feel that you're not fully leveraging its capabilities, our consultants can help. We conduct a thorough assessment of your existing Workday setup, identify areas for improvement, and provide recommendations for optimizing your system. Whether it's streamlining workflows, enhancing reporting capabilities, or improving data accuracy, we'll work closely with you to unlock the full potential of Workday.
Integration Services: We understand that your HR and Finance processes often rely on multiple systems. Our consultants specialize in integrating Workday with other third-party applications, ensuring seamless data flow and eliminating manual data entry. Whether it's integrating with your payroll system, talent management software, or any other HR-related applications, we have the expertise to streamline your processes and improve efficiency.
Customization and Configuration: Workday is a highly flexible platform that can be tailored to meet your specific business requirements. Our consultants have in-depth knowledge of Workday's configuration options and can help you design and implement custom solutions. From creating complex business processes and custom reports to configuring security roles and workflows, we'll ensure that Workday aligns perfectly with your organization's unique needs.
Ongoing Support and Maintenance: Our commitment to your success doesn't end with implementation. We offer comprehensive support and maintenance services to keep your Workday system running smoothly. Whether you need assistance with day-to-day system administration, user training, or issue resolution, our dedicated support team is always ready to help.
Why Choose CRYPTOINFOLINE for Workday Consulting?
Proven Expertise: Our team of consultants has extensive experience in Workday implementations across various industries. We bring industry best practices and a deep understanding of Workday's capabilities to every engagement.
Tailored Solutions: We understand that every organization is unique. Our consultants take the time to understand your specific requirements and design customized solutions that address your unique challenges.
Client-Centric Approach: Your success is our top priority. We work closely with you, providing transparent communication, regular updates, and ongoing support to ensure your Workday journey is a success.
End-to-End Services: From initial planning to post-implementation support, we offer a comprehensive suite of services to guide you through every stage of your Workday journey.
Results-Driven Approach: We are committed to delivering tangible results and helping you achieve your business objectives. Our focus is on driving efficiency, improving processes, and enhancing your overall HR and finance operations.
Get Started with CRYPTOINFOLINE Today: Take the first step towards transforming your HR and finance operations with Workday. Contact us today to schedule a consultation and discover how our expert Workday consulting services can help your organization thrive in the digital age.